Swimming Pool
Experience the feeling of the South Pacific at the Suites Hotel's outdoor swimming pool.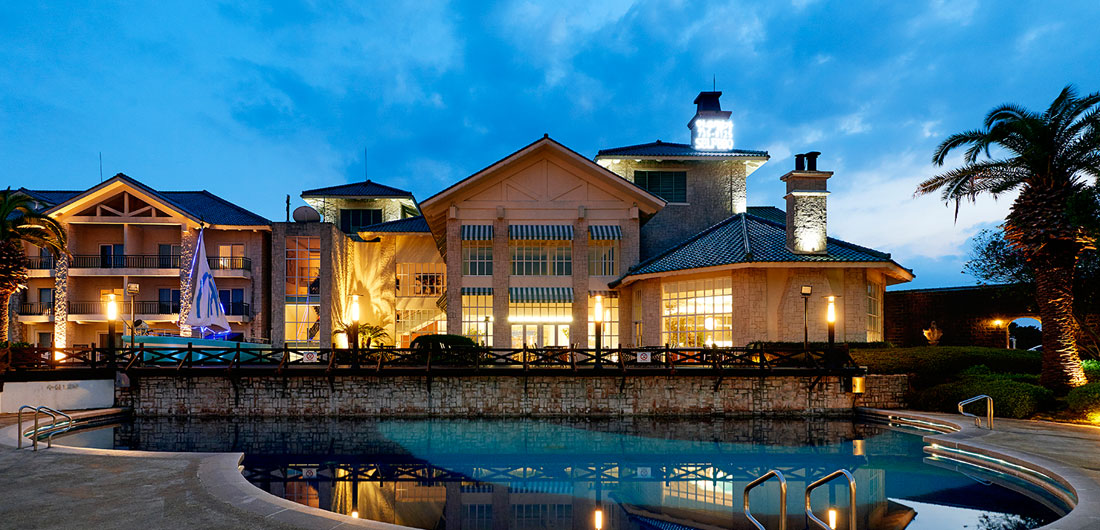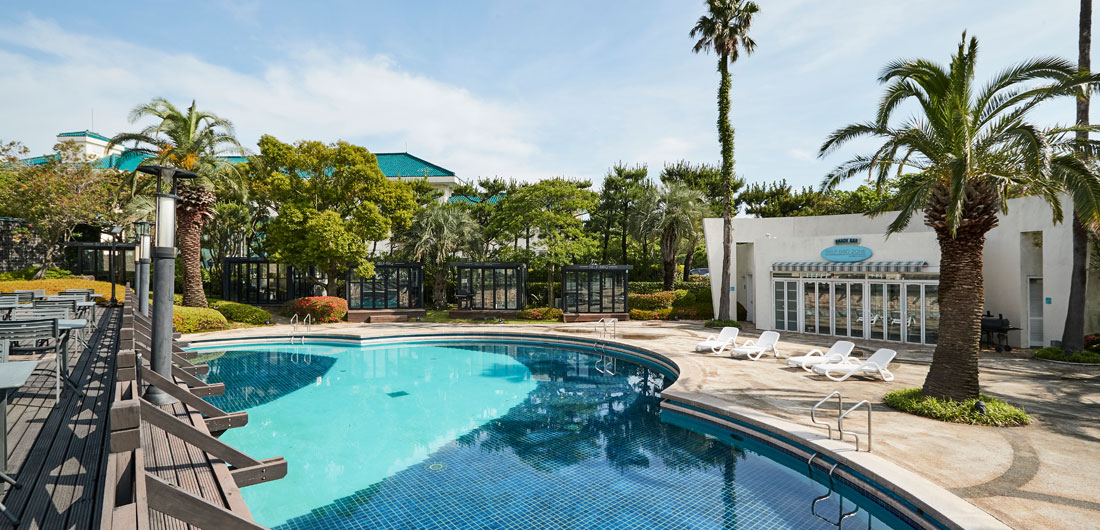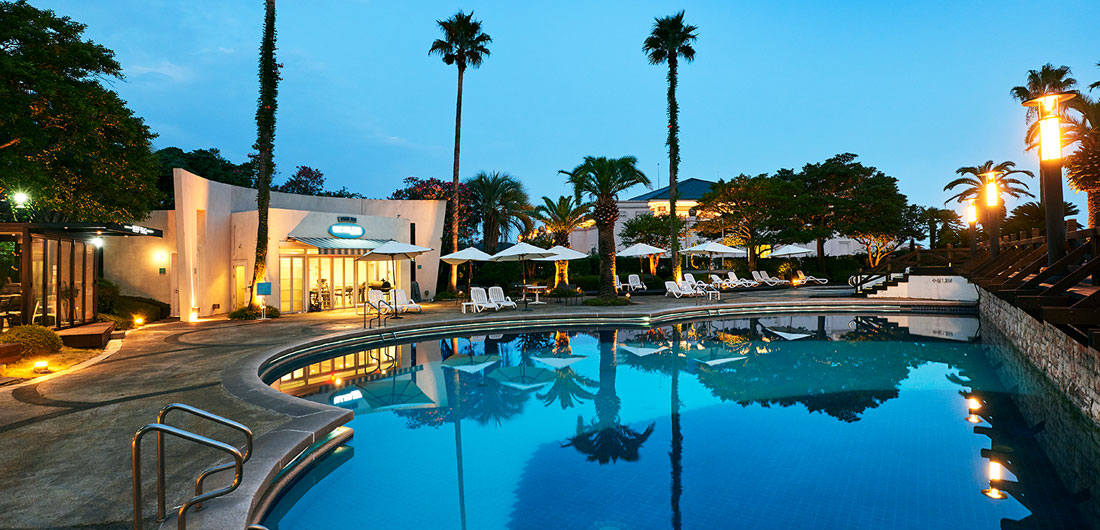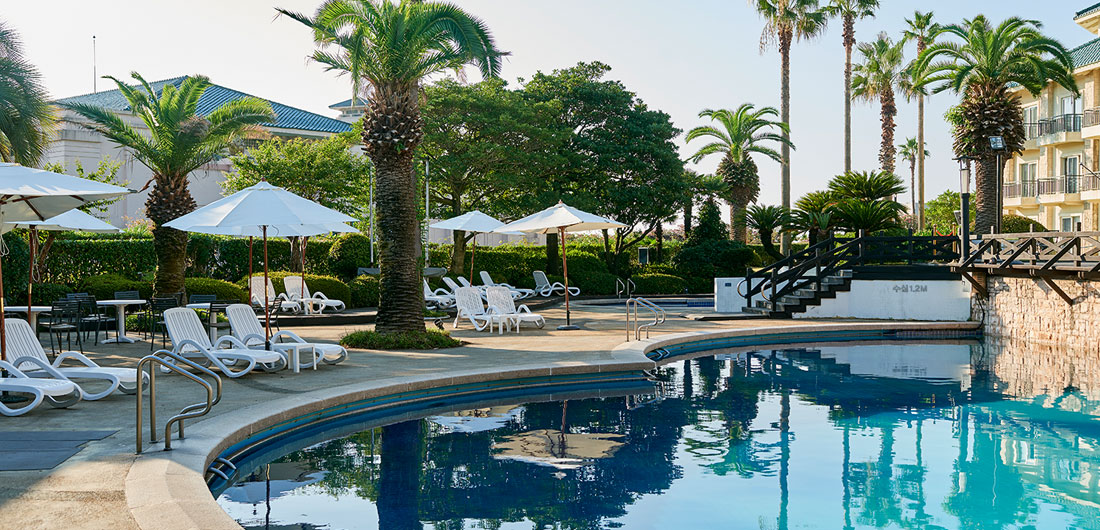 Information
- Opens Summer Season only
July~Aug. 09:00~22:00
Jun.&Sep. 10:00~19:00

- Opens only for room guests(Free)
- Ordinary temperature pool (Not a warm pool)
- Opration period or hours depends on weather or hotel situation.
- 1 bath towel per person free(Addtional towel KRW 2,000 per 1)
- Please follow the safety rules.
- Huge tubes are limited to use in the pool.
(Over 1.2m in diameter, width or height)

* All guests should wear masks even in the pool area except when inside water.
* No foods allowed due to COVID-19.

Contact Us
Tel. 82-64-735-9125
Fax. 82-64-738-8080